Blog #4 "'The human ecology' observed in the forest of historical documents"
2022.01.26
Category: Blog
Author: Erina Ota-Tsukada
  Eat or be eaten.

 The world of nature is thought of as a dog-eat-dog world, and human beings surely also dwell in the midst of a larger struggle for existence. People are always drawing a roadmap for their success and thinking what they should do and whose help they might need. Researchers also need strategies to continue and improve their research.

 Since the dawn of history, people have worked for survival in a range of units: the individual, family, clan, occupation, and, even larger, state, and religion. In the pre-modern Arab region, epidemics such as pest and wars often claimed many lives. Economic crises arose from significant changes in population dynamics, states take more and more from their citizens through taxes and the confiscation of property. How do people survive in this age of uncertainty? I have been investigating the human ecology, mainly in civilian elites, such as scholars and bureaucrats, who were struggling to survive under the Mamluk Sultanate (1250–1517), which ruled the regions of Egypt and Syria.

 At that time, in accordance with the saying "If you're going to lean on someone, lean on someone strong," people put great weight on relationship building with influential persons to escape crises and pursue a more secure and comfortable daily life. One fact concerning the elites in the Mamluk Sultanate is that they had greater difficulty maintaining a bureaucratic position than obtaining one. They were continuously in the midst of power struggles, seeking influential positions and expanding their connectivity through family employment, marriage, and intersession (in other words, putting others under an obligation) as survival strategies to create a chance of reemployment even if they lost their position due to a change in government.

 In studies of civilian elites, we tend to focus on the process of their success, such as when and which position is obtained. However, at the same time, vertical and horizontal connections also need further attention; relationships influencing several generations and expanding in the same generation are observable in backgrounds of their life events, such as appointment or marriage. However, if we use analog methods, such as the perusal of paper-based historical materials, we can only elucidate the career of a notable individual or a specific family line, and it takes a great deal of labor to determine whether the conclusions drawn relate only to a specific individual or represent common principles among contemporary notables at that time. Today, I am discussing methods of mechanically analyzing information scattered in the forest of historical writings by digitalization and tagging of texts (i.e. "#influecialbureaucrat," "#marriage," "#1500") with C01 group.

 Digital Humanities enables quantitative analysis that is difficult to conduct with analog methods and features the characteristic that allows next-generation researchers to succeed to their precursors' legacies, by permanently preserving their research outcomes. This approach will be indispensable in the Information Age. On the other hand, I would like to emphasize that the historical materials themselves are very fascinating. In Egypt, I primarily studied how to read Arabic manuscripts and realized that chronicles and biographical dictionaries with unintelligible descriptions in fact use pedantic styles when blending passages of the Quran and ancient poems to foreground the writers' learning and skill. In addition, biographical dictionaries that collect biographies of the then current notables do not always describe them with good intentions. The quality and quantity of information presented in different biographies varies, and some parts exhibit an ill will against their subjects. We may catch a glimpse of mutual relationships such as affection, jealousy, and rivalry when we consider why the given subject was a target of the record. Quantitative analysis cannot always clarify these fascinating aspects of historical sources as narratives that possess the human touch produced by people who lived in the period.

 In the Arab-Muslim world as well as in all civilizations, people have struggled for existence against a harsh natural and social environment; therefore, we may discern that there are some common features in each regions and periods of "ecologies" of human beings. In my research in the Islamic Trust Studies Project, I intend to observe the survival strategies, a universal theme of the human race, employing both analog and digital methods and focusing on how Islam has served people in building relationships.

【Photos】 The Rising Sun in Mount Sinai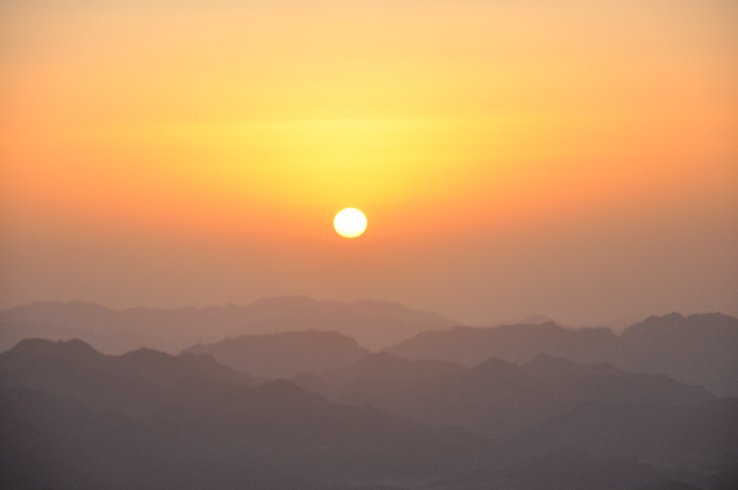 Citadel of Sultan Qaitbay (Alexandria, 15th Century)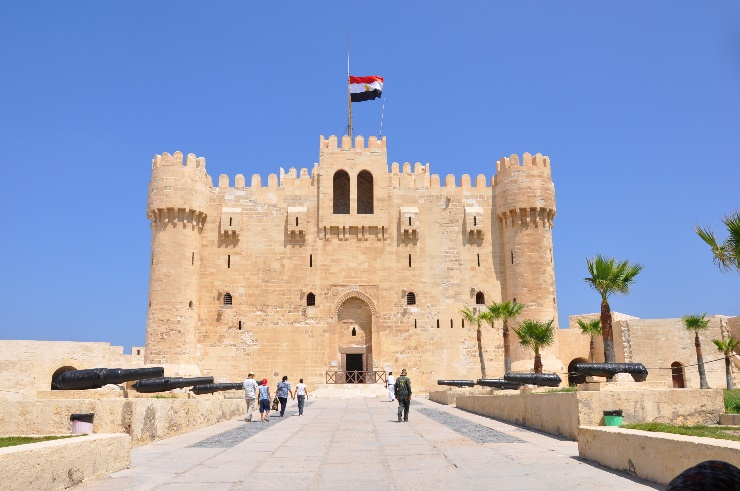 Mosque of Ibn Muzhir, an influential bureaucrat (Cairo, 15th Century)